Art Ensemble Of Chicago
Great Black Music
Ancient to the Future
festival Sons d'Hiver, Créteil, vendredi 7 février 2020.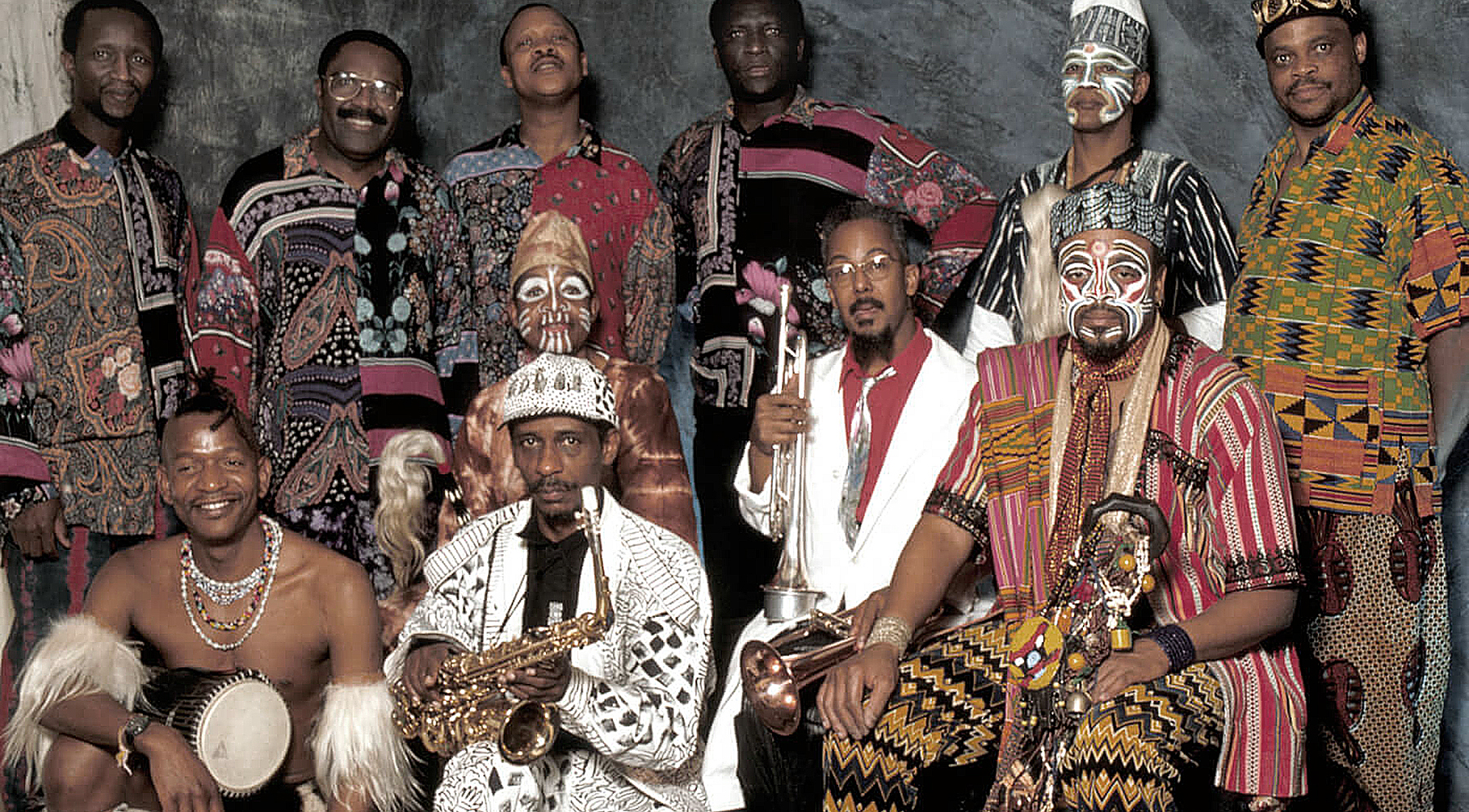 50 ans. Une vingtaine de musiciens, l'ancien et le futur réuni sur une seule scène. L'Art Ensemble Of Chicago est là. Muet, d'abord. Longue pose, visages tournés face à l'Afrique, pour honorer les illustres disparus de la tribu. Parmi ceux-là, Lester Bowie, Malachi Favors, Muhal Richard Abrams et Joseph Jarman, en janvier 2019. Puis Créteil verra se tracer le chemin que l'Art Ensemble imagine entre hier et aujourd'hui, entre la racine et les trouvailles du jour. Présence fondamentale et humble de Roscoe Mitchell sous les cordes, discussion à l'envi de Famoudou Don Moye, parmi le set de percuteurs. « Vient la nuit puis le jour qui brille violemment, prends ton temps, fais tes choix, aie confiance en ta voix. » C'est la voix de Moor Mother, en appui d'une matière qu'on pourra jurer sortie des partitions de Ligeti ou de Penderecki. « Come Rejoice » poursuit-t-elle avant que les soufflants ne se fassent entendre dans toute leur immense fragilité. Humble elle aussi. Donc magnifique. Free jazz ? L'Art Ensemble a depuis longtemps tordu le cou à cette question en affichant son « Great Black Music ». Ouverte à tous les remous, et depuis longtemps, on trouvera une origine possible à l'Ensemble de 2020, dans la suite Black Brown and Beige d'Ellington. Ouverte à tous les possibles grâce à l'art combiné de pousser le bouchon très loin, d'en sourire et de pousser encore un peu pour voir de quelle teinte sera la clarté qui sortira des brisures sonores. Jouées à l'os par Mitchell, démultipliées par Don Moye. Dans cette longue suite orchestrale crépusculaire, on clame « Bring Back The Magic », on street music, on fait communauté. C'est faire du commun. Du banal, une frappe simple sur une surface, mais, aussi et surtout, du lien. Nous tous, au coeur des courants qui noient les concepts toujours un peu frelatés de race, d'identité. Et cette musique s'ingénie et s'échine à venir de toutes parts, à sourdre de toutes civilisations ou répertoires. Great Black Music, Great Black History, revendiquée dans un solo de guembri comme dans les arpèges dodécaphoniques. Joie des contraires, s'il fallait consacrer les apparences. Mais c'est justement ce qui est à l'établi ici, le démontage des apparences, l'affichage de leur vacuité. Ici, il n'y a que du son, frappe, sifflé, scandé ou rompu puis mis en musique. Universelle ? À entendre les quelques grognements de spectateurs de fond de salle, l'ancien et le future ont encore un peu de route avant le podium. « We are on The edge Of the Victory. » Jeu set et match, très bientôt.
—
Guillaume Malvoisin
photo © Rin Costello / Redferns
—
+ d'infos sur le festival Sons d'Hiver sur ce site

English spoken, here.
50 years later. About twenty musicians, the past and the future united on one stage. The Art Ensemble Of Chicago is here. Mute, first of all. Long pose, faces turned to Africa to honor the illustrious departed of the tribe. Among them, Lester Bowie, Malachi Favors, Muhal Richard Abrams and, more recently, Joseph Jarman, in January 2019. Then Créteil will see the path that Art Ensemble imagines between yesterday and today, between the roots and the ideas of the day. Roscoe Mitchell's fundamental and humble presence under the strings, Famoudou Don Moye's discussion, among the set of firing pins. "Come the night and the brightly shining day, take your time, make your choices, trust your voice. " It's Moor Mother's voice, in support of a subject that you could swear comes from the scores of Ligeti or Penderecki. "Come rejoice," she continues before the whispers can be heard in all their immense fragility. Humble, too. So magnificent. Free jazz? The Art Ensemble has long since twisted the answer to this question by displaying its "Great Black Music". Open to all the upheavals, and for a long time now, a possible origin can be found in the 2020 Ensemble, in Ellington's Black Brown and Beige suite. Open to all possibilities thanks to the combined art of pushing the cork very far, smiling and pushing a little more to see what hue will be the clarity that will come out of the sound breaks. Played roughly by Mitchell, multiplied by Don Moye. In this long twilight orchestral sequel, we "Bring Back The Magic," we street music, we build community. It's all about making a common ground. Something banal, a simple tap on a surface, but also, and above all, a connection. All of us, at the heart of the currents that drown out the still somewhat adulterated concepts of race and identity. And this music is ingenious and struggles to come from all sides, to come from all civilisations and repertoires. Great Black Music, Great Black History, claimed in a guembri solo as in dodecaphonic arpeggios. Joy of opposites, if one had to consecrate appearances. But this is precisely what is at work here, the dismantling of appearances, the display of their emptiness. Here, there is only sound, struck, whistled, chanted or broken and then set to music. Universal? Hearing the few grunts of spectators in the back of the room, the old and the future still have a little way to run before the podium. "We are on The edge Of the Victory. " Game set and match. Coming up very soon.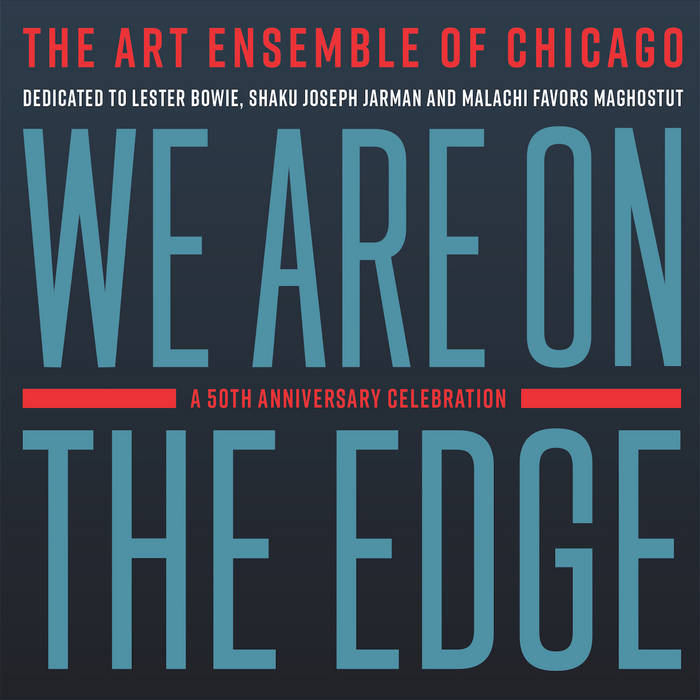 Ces chroniques pourraient également vous intéresser :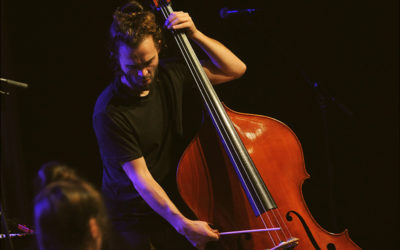 Stéphane Clor sait planter des clousSur les Bilans Météo de 2020, il y a de sacrées jolies...