Vous êtes joueurs ? Au Bloc, nous aussi. Voici 2 heures de hasard complet. 2 heures jouées aux dés par Monkey Kate, duo en action sur les ondes de Radio Dijon Campus un samedi par mois et le reste du temps dans les tuyaux du Mixanthrope. Le truc est simple comme un brelan d'as. Alix Blk joue au hasard les disques de la collec' de vinyles de Badneighbour qui en mixe le résultat. C'est pas mal, c'est un peu le p'tit frère radiophonique de PointBreak et c'est plein de syncope et d'amour (ce qui, vous en conviendrez, est quasiment la même chose).
Ana Mazzotti – Eu Sou Mais Eu
Léon Phal – Last Call
Ahmad Nawab – Aries (instrumental)
Laurent Bardainne & Tigre d'eau douce – Kinshasa
Eumir Deodato – Atir a la pedra
Charles Level – Un Enfant café au lait
Jay-U Experience – Enough Is Enough
Manu Dibango – Big Blow
Steve Potts – Java
Josephine Baker – Don't Touch My Tomatoes
NCY Milky Band – Burn'IN
Free Youth – We Can Move
The Lyman Woodard Organization –
Saturday Night Special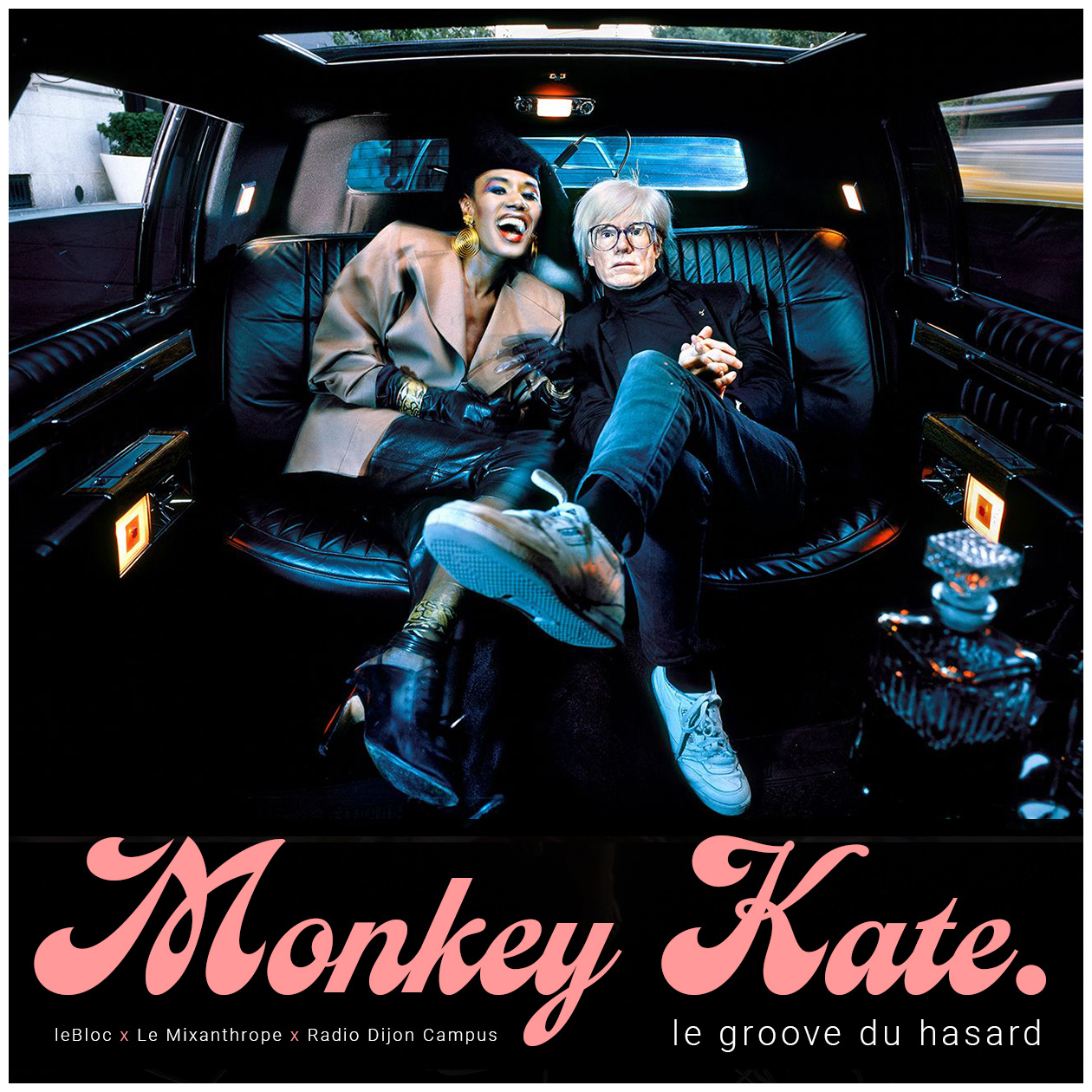 2 heures mixées par Badneighbour et ALix Blk
pour LeBloc avec Radio Dijon Campus et Le Mixanthrope
Gotan Project
– Diferente
Greg Foat
– Yonaguni
The Comet Is Coming
– Super Zodiac
Sons Of Kemet
– Tiger
Chlorine Free
– Let's Walk
Yako Konno
– Bad Dog No Biscuits
Marcos Resende & Index
– Praça da Alegria
Laurent Bardainne & Tigre d'eau douce
– Apaches
Gato Barbieri
– Evil Eyes
Madlib
– Duumbiyay
Greg Foat
– Island Life
Lambert, Hendricks & Ross!
– Sermonette
EABS
– Interstellar Low Ways
Neue Grafik Ensemble
– Voodoo Rain
(ft Nubya Garcia)
Grace Jones
– Pull Up To The Bumper
The Roots
– Adrenaline!
D'Angelo and The Vanguard
– Sugah Daddy
Alicia Keys
– The Beginning (Interlude)
Scrimshire
– Thru You
(feat. Georgia Anne Muldrow)
Emma-Jean Thackray
– Open Remix (feat. Blu)
Madlib
– Latino Negro
Jaimie Branch
– Theme Nothing
Lambert, Hendricks & Ross!
– Sermonette
Serge Gainsbourg
– Bonnie And Clyde
Jaimie Branch
– Simple Silver Surfer
Madlib
– Two for 2 – For Dilla
Lauryn Hill
– Final Hour
Sade
– Mr Wrong
Grace Jones
– I've Done It Again
Neneh Cherry
– Across The Water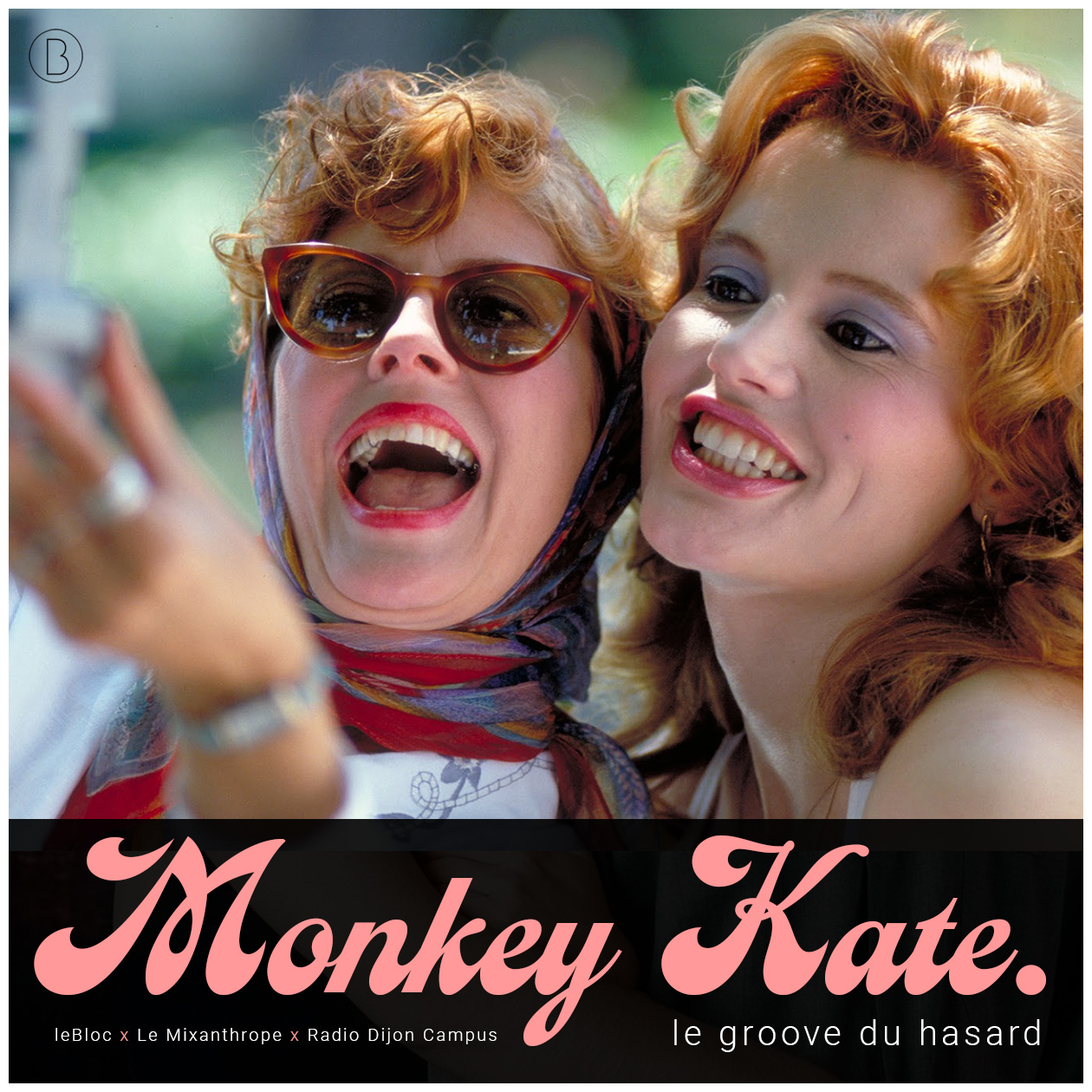 2 heures mixées par Badneighbour et ALix Blk
pour LeBloc avec Radio Dijon Campus et Le Mixanthrope
Tenesha The WordSmith
– Dangerous Women 
Alicia Keys
– Kill Your Mama
The Roots
– You Got Me (ft. Erykah Badu)
Tenesha The WordSmith
– Peacocks And Other Savage Beasts 
Emma-Jean Thackray
– Too Shy (12″ version)
Shirley Bassey
– Kiss Me, Honey Honey, Kiss me
Sharon Jones & The Dap Kings
– Nobody's Baby
Carmen McRae
– Exactly Like You 
Nina Simone
– Ain't Got No, I Got Life
Etta James
– My Dearest Darling
Jaimie Branch
– Back At The Ranch
Jane Birkin
– 18-39
Neneh Cherry
– Black Monday
Carmen McRae
– You Are The Sunshine Of My Life
Roy Hargrove & the Rh Factor
– I'll stay
Julie London
– Call Me Irresponsible
Serge Gainsbourg – Hold Up
Manu Dibango – Jungle Riders
Grace Jones – Walking In The Rain
Eminem – Godzilla
Aquaserge – C'est pas tout mais
Boris Vian – Sweet And Be Bop
Chip Wickham – Barrio 71
Lancelot Layne – Carnival Drum Song
Freddie Gibs & Madlib – Supplier
Run DMC – Piper Pan
Sons Of Kemet – The Castle Of My Skin
Nina Simone – Some Say
Franck Sinatra – That's Life
François de Roubaix – L'homme Orchestre
Lalo Schifrin – Silvia
Danny Brown – Combat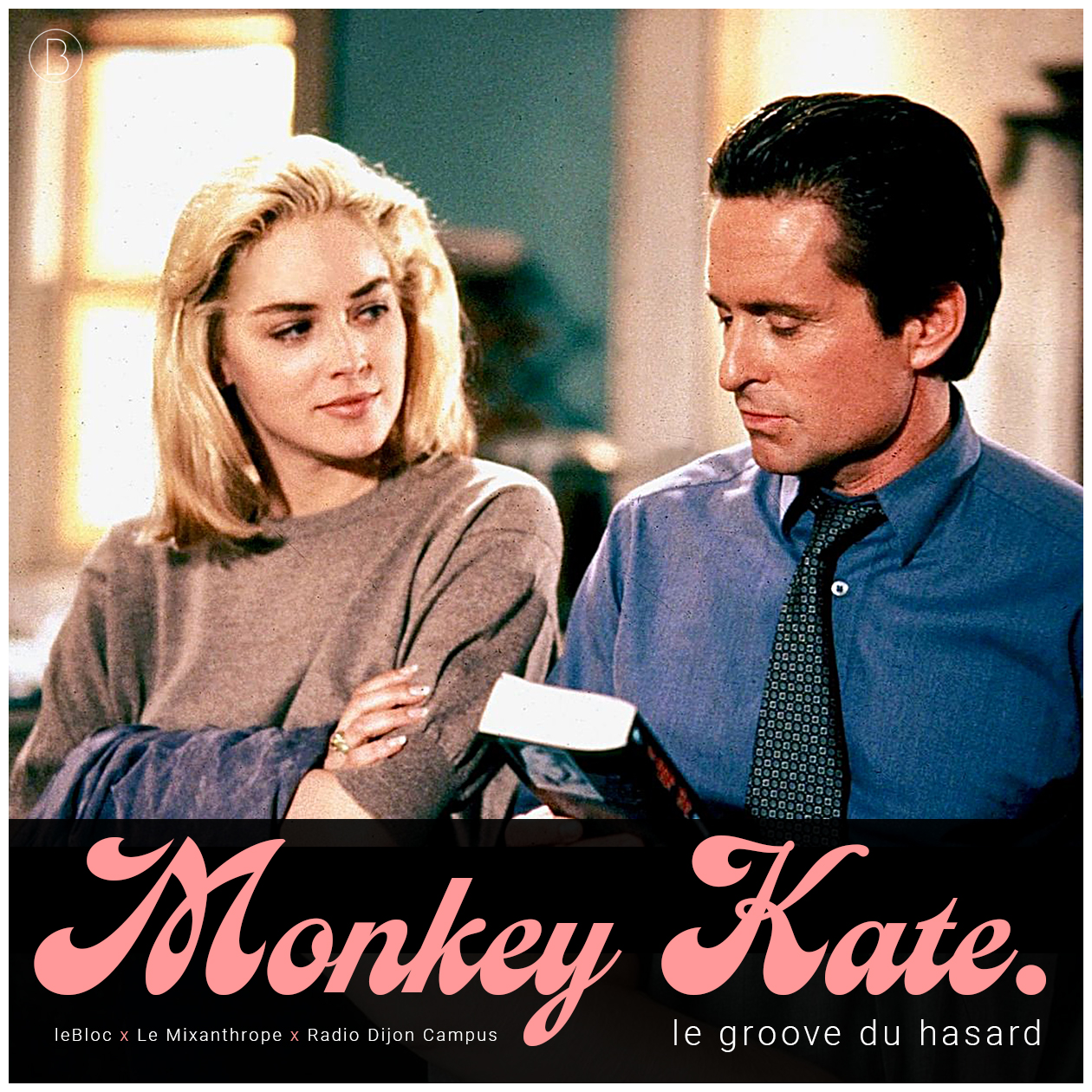 2 heures mixées par Badneighbour et ALix Blk
pour LeBloc avec Radio Dijon Campus et Le Mixanthrope
Roots Manuva – Facety 2 11
Tenor Saw – Ring The Alarm
Dennis Brown – Joy In The Morning
Manu Dibango – Groove Flute
Gil Scott-Heron – The Revolution Will Not Be Televised
Slim Gaillard – Yo Yo Yo
Serge Gainsbourg – Shu Ba Du Ba Loo Ba
Sons Of Kemet – Tiger
Phil Ranelin – Vibes From The Tribe
Grace Jones – I've Seen This Face Before (Libertango)
Growling Tiger – War
Pinduca – Pai Xang
The Roots – You Got Me (feat. Eryka Badu
Lauryn Hill – Doo-Wop (That Thing)
Makaya McCraven – Run 'Dem
Dave Mackay And Vicky Hamilton – See You Later
Freddie McCoy – Spider Man
Marpessa Dawn – Le Petit Cuica
Eddie Jefferson – Filthy McNasty
Tom Grant – Caribean Firedance
S.Mos – Sweet Honey Bee (feat Eminem & Duke Pearson)
Chip Wickham – Route One
Charles Level – Un Enfant café au lait
S.Mos – Moanin' (feat Charles Mingus)
Duke Ellington – Smada
Bo Diddley – Crackin' Up
Chip Wickham – Double Cross
Michel Legrand – Magic Concorde's Bird
Isabelle de Funès – Jusqu'à la tombée du jour
Laurent Bardainne & Tigre d'eau douce – Bachibouzouk
Django Reinhardt – Ol Man River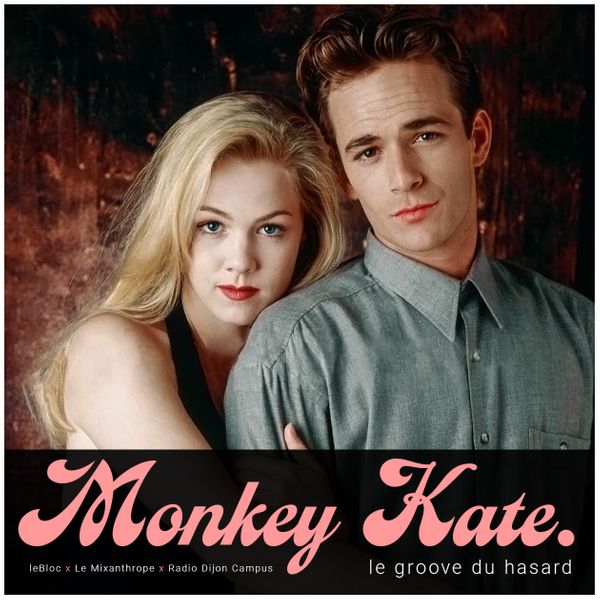 2 heures mixées par Badneighbour et ALix Blk
pour LeBloc avec Radio Dijon Campus et Le Mixanthrope
Laurent Bardainne & Tigre d'eau douce – Kinshasa
Mauskovic Dance Band – The Opposite
Azymuth – Duro de Roer
Emma-Jean Thackray – Catford Bridge
Serge Gainsbourg – Les Sucettes
Nina Ferrer – Cannabis
Wilson Pickett – That's A Man Way
Hubert Laws – Moment's Notice
Bernard Estardy – Mais où est passée ma mélodie ?
Neue Grafik Ensemble – Foulden Road
Chet Baker – Look For The Silver Lining
Ray Charles – Undecided
Art Blakey – Down Under
Michel Colombier – Canon
Hermeto Pascoal – Dança do Pajé
Jean-Jacques Perrey – E.V.A.
Bernard Estardy – Pelican Dance (vocal version)
Michel Colombier – Turlututu Capot Pointu
Ümit Aksu Orkestrasi – Bermuda Şeytan Üçgeni
Anna Karina – Pistolet Jo
Pierre Henry & Michel Colombier – Jericho Jerk
Chlorine Free – Day Speech (feat. Racecar)
Michel Jonasz – Mini-Cassette
Azimüth – Melô Dos Dois Bicudos
Afrique – Kissing My Love
Beastie Boys – Groove Holmes
Akira Ishikawa – Hey Jude
Jimi Tenor – Lover's Bridge
S.Mos – Work Song
Laurent Bardainne & Tigre d'eau Douce – Kinshasa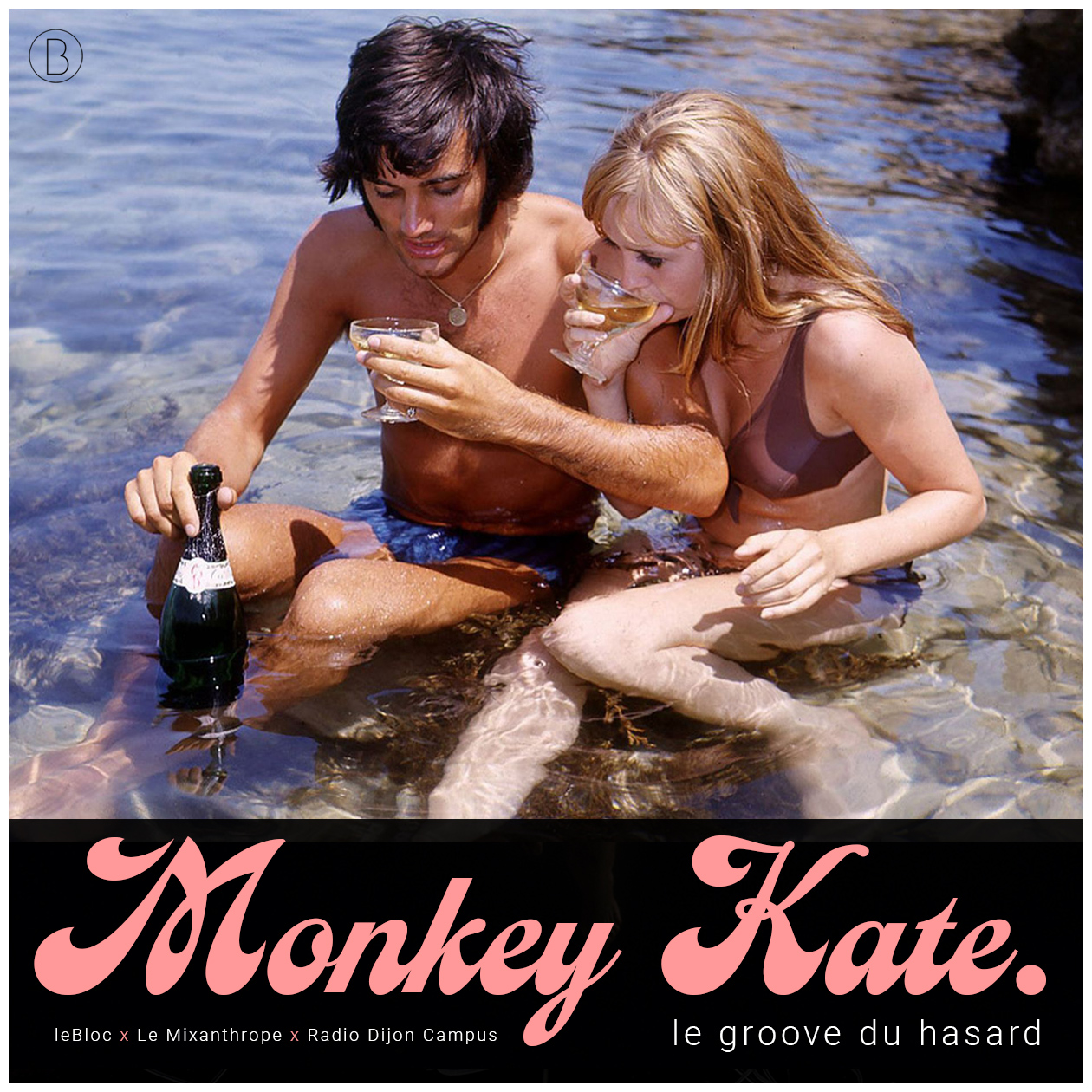 2 heures mixées par Badneighbour et ALix Blk
pour LeBloc avec Radio Dijon Campus et Le Mixanthrope
Hit Parade des Enfants – Aquarela
Maisha – Eaglehurst / The Palace
Eumir Deodato – Rodando Por Ai
Ramsey Lewis – Aufu Oodu
Parliament – Ride On
Manu Dibango – Jungle Riders
Edouard Benoit – Mauve Chauffe
Soul Supreme – Check The Rhime
SEED Ensemble – Afronaut (feat. Xana)
Brother Jack McDuff – Oblighetto
Jaimie Branch – Nuevo Roquero Estero
A Tribe Called Quest – Skypager
Charles Trenet – En Quittant une ville
Quintet du Hot Club de France – J'attendrais
Chris Potter – Rock (La Défense)
Al Green – Gotta Find A New World
Charles Mingus – Tijuana Gift Shop
The Parliament – Ride On
Gorillaz – Some Kind Of Nature
Kokoroko – Uman
Astrud Gilberto – Light My Fire
Count Basie & His Orchestra – Hobo Flats
Brother McDuff – Hot Barbecue
Amy Winehouse – Monkey Man
Grace Jones – I've Seen That Face Before
Orchestre Tout Puissant Marcel Duchamp – Blow
Josephine Baker – Tomatoes
Herbie Hancock – Cantalope Island
Pierre Vassiliu – Pierre Bats ta Femme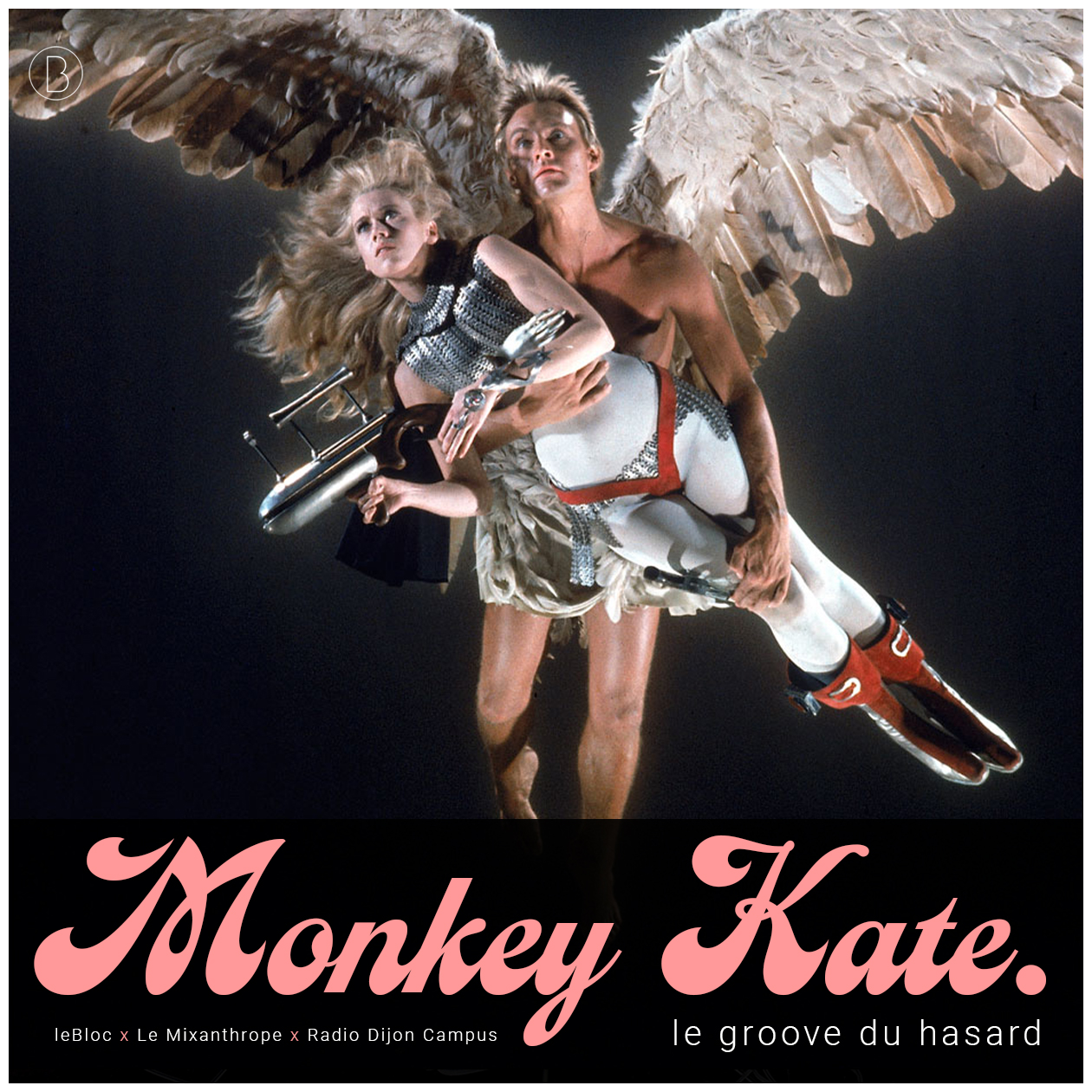 2 heures mixées par Badneighbour et ALix Blk
pour LeBloc avec Radio Dijon Campus et Le Mixanthrope
Bob James – Snowbid Fantasy
Chet Baker – But Not Me
Sade – The Sweetest Taboo
De La Soul – Shopping Bags (She Got From You)
The Comet Is Coming – Super Zodiac
Barry Adamson – Something Wicked This Way Comes (edit)
Emma-Jean Thackray – Movementt
Oliba International – Mandoline
Gorillaz – stylo
Harry Belafonte – Don't Stop The Carnival
Marvin Gaye – Inner City Blues
Richie & PS 54 Schoolyard – Listen To Louie
Scrimshire – The Socials fet. Soothsayers
Willie Dixon – Spoonfull
Chet Baker & Stan Getz – Line For Lyons
Atmosphere – RTFC
Herbie Hancock – Oh! Oh! Here He Comes
Lalo Schifrin – Room '26'
The Specials – Too Hot Jackie McLean – I Love You
The Pharcyde – Passin' Me By
Howlin' Wolf – I Asked For Water (She Gave me Gasoline)
Duke Ellington – Bass-Ment
Max Roach – All Africa
John Coltrane – Aïsha
Pepper Adams – Like… What Is This
Chip Wickham – Rebel no.23
Kamasi Washington – Testify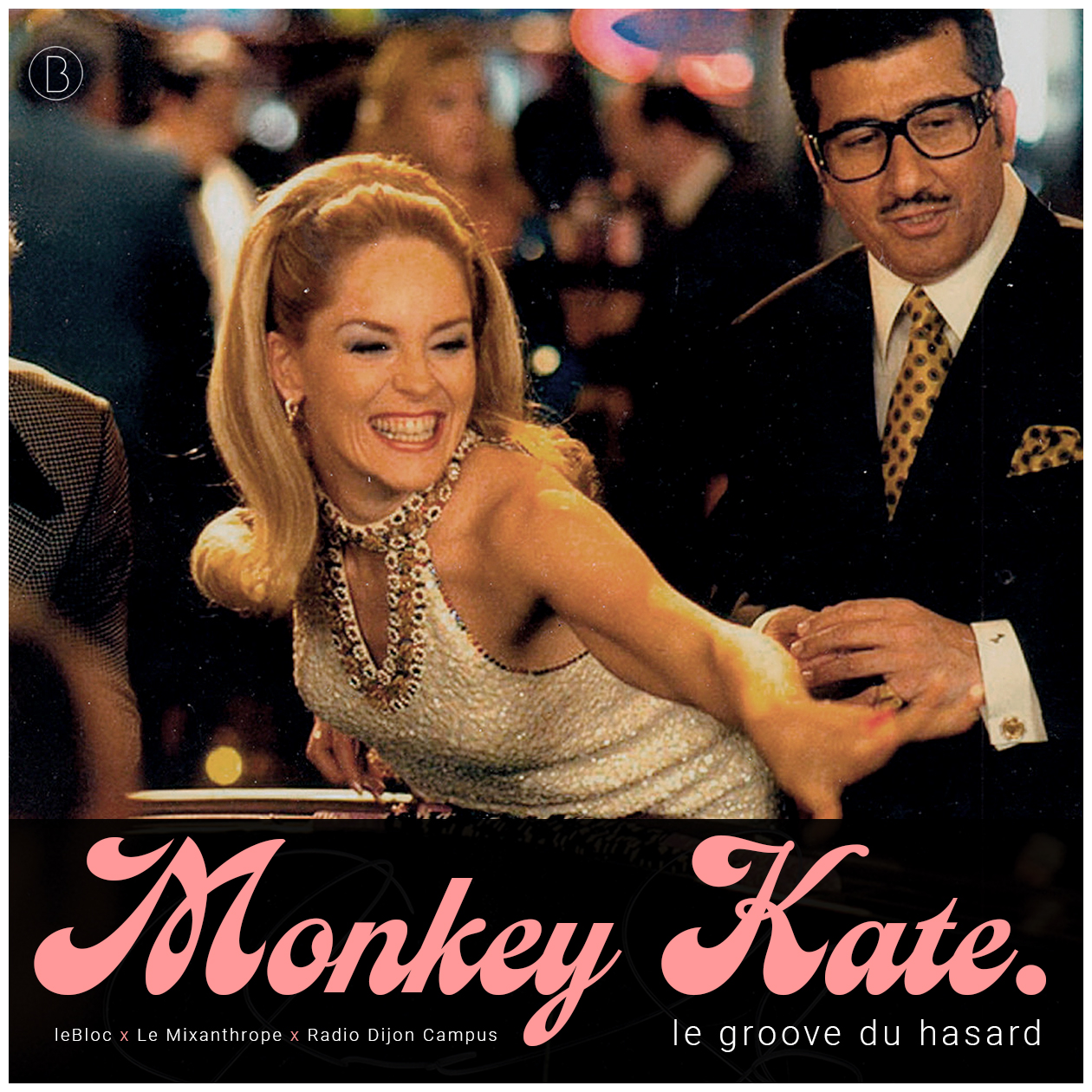 2 heures mixées par Badneighbour et ALix Blk
pour LeBloc avec Radio Dijon Campus et Le Mixanthrope
Doris Day – Keep Smilin', Keep Laughin', Be Happy
Cecil Taylor – Port Of Call
Martial Solal – Les Ennemis OST
Makoto Terashita meets Harold Land – Dragon Dance
Oliba International – Mandoline
Bob James – Nautilus
Drowning Dog & Malatesta – Free Thought
Brad Mehldau – The Prophet Is A Fool
Sun Ra & His Solar-Myth Arkestra – Plutonian Nights
Billy Cobham – Some Skunk Funk
Stevie Wonder – Living For The City
Harry Belafonte – Angelina
Harry Belafonte – Don't Stop The Carnival